About
The International Startup Festival is a 3-day event on the business of startups held in the historic Old Port of Montreal. Happening July 10-12, 2013, it brings together aspiring founders, groundbreaking innovators and veteran entrepreneurs from around the world to share thoughts, do business and have a lot of fun.
Why you should come to Startupfest 2013:
Learn something new

– We've got some awesome speakers and workshops lined up to teach you all you've ever wanted to know about entrepreneurship. Startupfest zooms in on every stage of the startup lifecycle from "back of the napkin" ideas to champagne-popping exits.

Get inspired

– Inspirations is around every corner at Startupfest. Discover new technology and sit in on stimulating keynotes and panels, or just attend the Tent Expo and have a chat with your industry idols!
Meet somebody – Startupfest is full of networking opportunities to help you make lasting connections and get you to that deal-closing handshake. Take a walk through the Tent Expo to meet an innovator, a mentor, an investor, and maybe even your next co-founder!
Have fun – Forget those old boring business conferences, Startupfest celebrates entrepreneurship in a fun and festive atmosphere. Grab a drink and enjoy Canada's culture capital!
This Year's Theme: Startups Stories
This year, we're focusing on the stories behind startups. From the founding legend to the cautionary anecdote, from the epic battle to the overnight success, every founder has a tale to tell. We're putting together a lineup of the greatest startup stories—past, present, and future—by those who created them. So gather around the Startupfest Campfire as we share startup stories of the past, present and future!
Building the Startupfest Campfire
STORIES OF THE PAST

We'll look back, as industry heavyweights tell us how they  used technology to transform the way we live, work and play. We'll tap into their experience, get some wisdom, and put these deep lessons to work in the next generation of startups.

STORIES OF THE NOW

We'll look around us, hearing today's crop of hot startups present and hustle. From our notorious Elevator World Tour—held in famous elevators around the world!—to the gauntlet of unforgiving Grandmother Judges, to the main stage, startups will be front and center, convincing us to get involved in the action.

STORIES OF THE FUTURE

We'll look to the years ahead, talking about trends, disruptions, and opportunities. We'll forge connections, share ideas, and kindle relationships that will write the stories of tomorrow.
Share your story with the Startupfest community.
Read more on the theme here.
Meet and connect with people who want to change the world
At the International Startup Festival you'll meet a diverse group of people – creators, entrepreneurs, investors, advisers and more –who all want to, in the words of the late, great Steve Jobs, "put a dent in the universe".
There is plenty of room and space at the conference to meet with the people who inspire you and the people who want to meet you. With dedicated spaces like our Tent Expo for meeting investors, co-founders, and media, the festival provides the perfect environment to get offline and make real connections.
There's nothing quite like Startupfest. Now in its third year, it's part event, part conference, part pitch contest—and all fun. Join us in scenic Montreal in the middle of summer for three unforgettable days, and be part of the story.
Join us in Montreal for three unforgettable days this summer.
Agenda
Coming soon!
A more inclusive schedule is on its way, but until then, here is a very basic outline of what you can expect:
Wednesday, July 10th:
Thursday, July 11th:
9am-12pm: Keynote Presentations
12pm-1pm: Lunch
1pm-5pm: Tent Expo/Workshops/Panels
Friday, July 12th:
9am-12pm: Keynote Presentations
12pm-1pm: Lunch
1pm-4pm: Tent Expo/Workshops/Panels
Saturday, July 13th (tentative):
10am-2pm: Open House Day (more info to come)
Venue
The International Startup Festival will once again be held in Montreal's historic Old Port. This year the Festival will take place at the Montreal Science Centre, a modern structure that proudly retains many elements of its maritime origins. Offering a remarkable downtown and Old Montreal panorama that unfolds through the hall's large windows, it is the ideal space for our unique conference.

View Venue 2013 map in a larger map
Address:
2 Rue de la Commune Ouest, Montreal, QC H2Y 2E2
Directions to Venue
ON FOOT (approximately 9 minutes)

Exit Place-d'Armes metro
Walk southeast on Rue Saint-Urbain towards Old Montreal
Turn left on Saint-Antoine O.
Turn right on Boulevard Saint-Laurent
Continue onto Rue du Quay King-Edward. The Science Center is located on the south side of De la Commune (southern-most street).
BY PUBLIC TRANSIT (approximately 13 minutes)

From Berri-UQAM metro station.
Proceed to exit "Berri/Place Émilie Gamelin" to catch the 715 bus (direction West)
Get off at the de la Commune and Saint-Laurent stop (5th stop)
Walk to the Montreal Science Centre
Details: http://www.stm.info/English/bus/GEOMET/a-GEO715.htm
BY CAR / TAXI
Come down McGill Street in Old Montreal.
Turn left on de la Commune West.
Turn right on Rue du Quay King-Edward.
Cross the train tracks.
You can park your car at the King Edward Pier lot (Monteal Science Centre) for $18/day
Team
Meet our team of executives, technologists, and creative minds. We are entrepreneurs working together to create positive opportunities for other entrepreneurs and visionaries. We all have day jobs, but we are working together to bring an incredible group of people to one city, for yet another unforgettable, highly entertaining festival experience.
Our aim is to offer a high quality startup conference, bridging North America, Europe, and beyond. The focus of the International Startup Festival is to provide visibility for the international startup community, by hosting an event that will attract not only some of the most innovative and promising startups, but investors and customers from across the globe. If you would like to join our team, feel free to reach out!
PHILIPPE TELIO

@PTELIO
Partner at Embrase. Loves startups, making connections and getting things done. But especially fond of wife, three kids and big family.

DAVE MCCLURE (CO-HOST)

@DAVEMCCLURE
Geeks, Founders, Startups. The Internet Revolution. Grand Poobah.
http://500 startups.com

REBECCA CROLL

@REBECCACROLL
Actor, self-starter, event manager and all around people person.

PAMELA PERROTTI

@PAMELAPERROTTI
Actor, closet superhero and tea lover turned Startupfest employee. Fun fact: has never had the chicken pox.

ALISTAIR CROLL

@ACROLL
Analyst, writer, startup accelerant. I like Big Data, clouds, web analytics. Involved in O'Reilly Strata, Cloudconnect, Interop, Year One Labs, Bitnorth, Human2.0 and bitcurrent.com

JS COURNOYER

@JSCOURNOYER
Entrepreneur, Co-founder and General Partner of Real Ventures and Montreal Startup, angel investor, aspiring triathlete, hockey player. And occasional blogger . I live in Montreal with my wife and 5 wonderful children and love startups and entrepreneurs.

DANIEL ARSENAULT

Branding + Design at LePortfolio.com
International Startup Festival's Designer and YCombinator Preferred Designer

JOSH VICKERS

@JOSHVICKERS
I build cool things with WordPress at Direction1media.com.  Creative Advisory Board Obama 2012. Founder of Fantasktic.com.

MELANIE THOMPSON

Foodie with a passion for marketing. Founder/General Manager of inFurnace Theatre.

KATHERINE JOHNSEN

@BEACHYKJ
High energy, creative organizer. Getting things done at UofC or always in the water.

SHAWN GOLDBERG-SYNNOTT

@SGSYNN
Project manager, team lead, organizer of all things. Living in Montreal with my husband, twin sons and dog.

ARIELLE BEAUDIN

@A525A
Bachelors in Economics, Politics and Pubic Relations certificate. Big passion for everything PR! I love being involved with special events and promotional work. I get a kick out of finding solutions to difficult situations.
Past Events
Highlights of Startupfest 2012
With a new high of 1200 people in attendance, Startupfest 2012 was all about Startups That Matter. All startups matter. Even more so than ever in 2012, startups are an important and growing part of the economy. But some startups are doing things that have an impact not just on the economy, but also on society as a whole.
2012 Video Sizzler
Interactive Artwall 2012
View the full interactive artwall here
Interactive Artwall Video
Highlights of Startupfest 2011
Startupfest 2011 was our inaugural event. It was all about startups and having fun! The 2011 International Startup Festival was a big hit with over 1000 registered participants from all over the world.
2011 Video Sizzler
Interactive Artwall 2011
Video of 2011 Artwall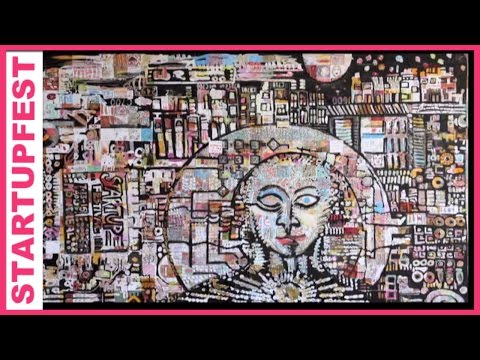 Brian Di Croce's Photostream
Partners
Embrase is a business consulting firm that provides positioning, corporate development and go-to-market services to emerging communications and technology-based ventures facing challenging time-to-market issues, lengthy customer adoption cycles and demanding investor requirements.
Through recognized methodologies, Embrase identifies target market segments, optimizes resource alignment and accelerates revenue growth to increase its clients' business value and attractiveness to both end-user customers and investors. Â With its proven international track record, technical expertise and extensive network of contacts, Embrase successfully partners with clients from strategy creation to execution.
Guidewire Group is a global market intelligence and advisory firm, passionate about technology entrepreneurship. Their exclusive focus on early-stage companies and emerging technology markets drives insight and opportunity to their clients and community.
Founded in 2005, Guidewire Group is a global startup analyst firm providing measurement, monitoring, mentoring, and connections to improve the performance and sustainability of startup businesses. With over 25 years of experience working one-on-one with technology companies of many sizes, Guidewire Group provides startups, their supporters, and those who do business with them, with the tools, data, networks and programs they need to discover, monitor, benchmark, compare, and promote early-stage companies.
Led by industry visionary Chris Shipley, Guidewire Group meets with hundreds of innovative companies each year – from startups in stealth mode to established technology leaders – to assess their market potential and understand their unique requirements. This broad and deep view of emerging technologies and markets allows them to develop a rich and unique perspective on key trends in global technology innovation.
We put entrepreneurs first. We've had our successes and failures, so we often know what you're going through. We look to add value, especially in the early and defining stages of a business. We like to think that our insight, expertise, experience and connections are often more valuable than the capital we provide and we look for entrepreneurs who are open to working together in a collaborative approach. We look for inspiring entrepreneurs who exhibit unique insight and appreciation of their target market and industry. You can be first time or seasoned. If you have passion, vision and a big opportunity we want to work with you.
500 Startups provides early-stage companies with funding ranging from $10K to $250K via seed investments, our startup accelerator program, and new micro-fund models like the Twilio Fund. With over 160 experienced startup mentors around the world, creative work space in the heart of Silicon Valley, and a vibrant community of startup founders, we help our companies succeed in ways other venture firms do not. We are 500. Watch our video.
Friends of the Festival
Fiona Gilligan
@Fiona_Gilligan

Entrepreneur – Investor – Speaker. Passion… Start Ups that are making a difference. Founder / past CEO Trauma Management Group. Ottawa / Montréal
http://FionaGilligan.com
St Paul Hotel
@StPaulHotel
Stay at one of the trendiest hotels in North America and the only Design Hotel in Canada.
Montreal
http://www.hotelstpaul.com
An agency that specializes in marketing communications through events. Tandem Event Communication develops, plans and produces striking event marketing and communications operations whose polished execution and superior strategic value help achieve the clients' objectives.
Our network is present in Montréal, Halifax, Toronto, Calgary and Vancouver
Nedco, a division of Rexel Canada Electrical Inc, is one of the largest distributors of power and distribution electrical products, wire and cable, automation and communications equipment serving professionals in Canada since 1911. Rexel is the largest electrical distributor in the world and operates in 34 countries, with more than 2,600 branches and 34,000 people. Customizing value added services, highly trained employees serve customers directly every day, supporting their needs and providing information on electrical equipment solutions.
Startup Patrons
A Startup Patron is a person who is doing their part to support the startup community. While we have made the registration fee as inexpensive as possible, not all startups are in a position to be able to afford this fee. And because this event is all about the startups, we want to give each one the chance to attend. So we created a special ticket for the Festival; the "Startup Patron" ticket. For every Patron ticket we sell, a "Starving Startup" gets into the event for free.  We've all been there, you know what its like to need a mentor/patron. Patrons will be matched with the startups they sponsor, they will be recognized on the website as a Patron, and they will be mentioned at the event.
Become a Startup Patron and add yourself to the list below!
Thank you to our very first Startup Patrons:
 Joshua Baer from Return Path and Capital Factory
Roger Chabra from Rho Canada Ventures
Martin Dufresne from Wavefront
François Sauvageau from Deloitte
Massimo Iamello from Deloitte